Bentley Bentayga Rental Los Angeles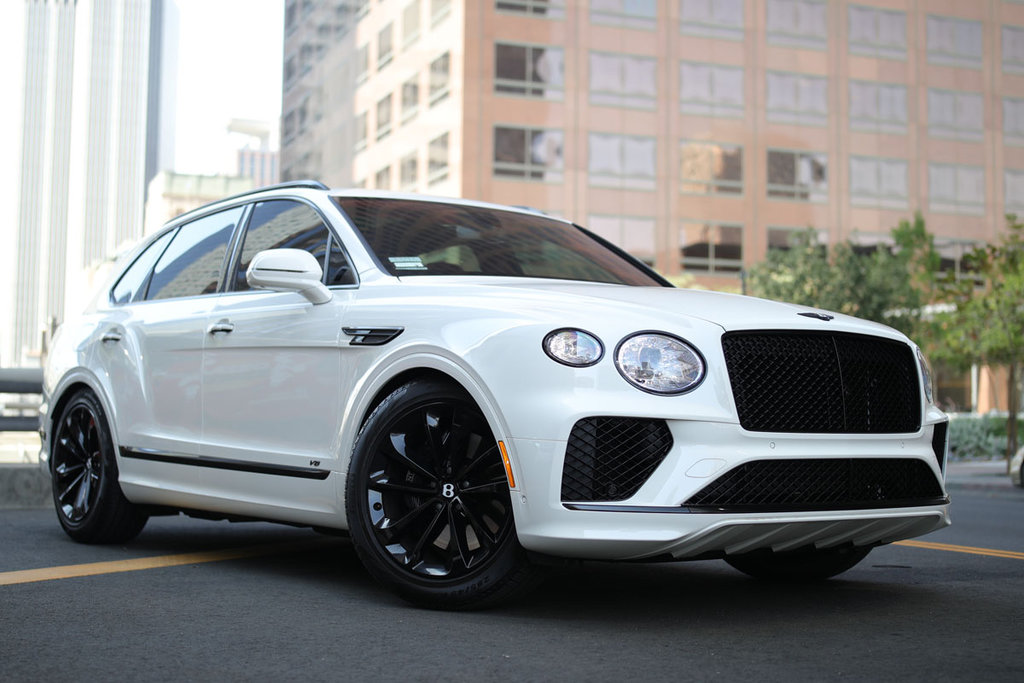 Bentayga has many features that make every occasion special, with its innovative Event Seat being a perfect example. The patented sliding and folding seat is trimmed in leather and finished with diamond quilting. You and your passengers can enjoy a grandstand view, shaded by the tailgate during the day or illuminated by the built-in stage lighting from above at night. This feature is available on both the four and five-seat configurations.
Bentayga is unlike any other sport utility vehicle in the world. This powerful, all-terrain, all-purpose car offers an exceptional driving experience. As well as having the most technically advanced engine in its category, it has Mulliner Driving Specification fitted as standard and a choice of more paint colours than any other SUV. Bentayga brings together outstanding performance and unparalleled levels of luxury on and off-road.
The Mulliner Driving Specification brings the Mulliner aesthetic to the interior of the Bentayga range as standard on Bentayga. This includes diamond-quilted seats, drilled sports pedals, embroidered Bentley emblems, and the full choice of hiding, carpet, and interior color combinations. If you wish to go one step further, the Mulliner department offers a bespoke service that helps you create a Bentley that is completely unique to you.
With its all-new W12 petrol engine, Bentayga has redefined what an SUV engine can do. The Bentayga 6.0 litre engine achieves 0 to 60 mph in 4.0 seconds (0 to 100 km/h 4.1 seconds) and accelerates to a top speed of 187 mph (301 km/h), making it the world's fastest SUV.
But Bentayga is not simply about speed
Your Bentayga includes a full leather-trimmed interior with a choice of 15 standard colours for hides and carpets. You can choose between 5 standard colours splits, including a new duo tone colour split to add a sporting touch to Bentayga's seats.
The new colour-coded boot option lets you specify the same colour-matched carpet in the boot as you choose for the rest of the interior – this extends to the event seat too. You can add a further finishing touch to the deep-pile mats with a leather binding in a contrasting colour.
Get our BEST PRICE GUARANTEE and have more fun with our FREE MILES than the competition can offer.
– More Free Miles Included With Your Rental
– Get The 777 Best Pricing Guarantee
– Special Weekend Deals Available
– Car Delivery To Hotels, Studios and Homes
SPECIAL CAR RENTAL SERVICES OFFERED:
Try our other car rental offers: